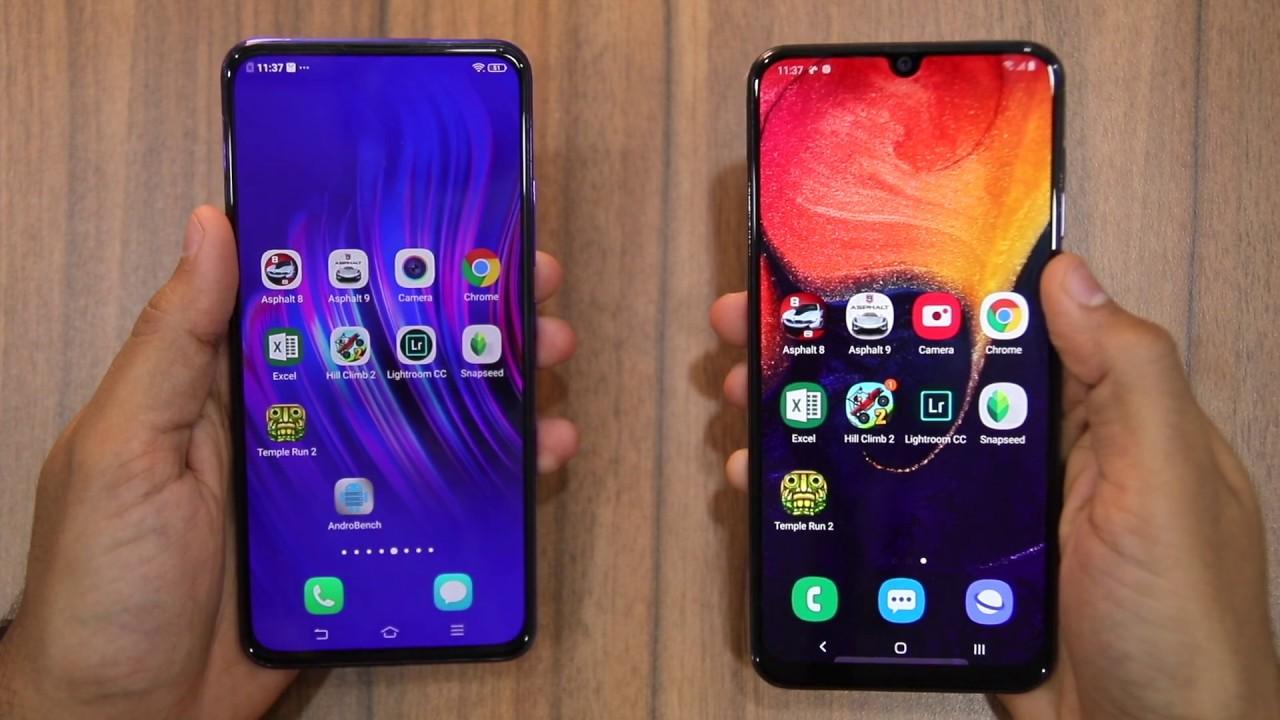 The year 2020 has seen several high-end smartphone launches. 8GB RAM was among the top features that drew significant consumer attention. With all the hype around new smartphones featuring 8GB RAM, two smartphone manufacturers really stood out this year – Vivo and Samsung. Both these manufacturers launched their share of new smartphones, with each one enjoying a successful reception in the market.
At present, Samsung is the largest smartphone manufacturer in the world, while Vivo phones hold 20% of the market share in India, both of which are admirable achievements. But when we get down to brass tacks, which smartphone manufacturer is the better of the two? We compare two similarly priced smartphones the Samsung A71, and the Vivo V15 Pro to see which one comes ahead.
Customers Reviews
While both phones are relatively new entries in the market, the Vivo V15 Pro just seems to win hearts and minds thanks to its gorgeous looks. Vivo really went all out in the design department, and it really shows. Whatever flaws the phone may have are completely forgiven thanks to how it fits into the intended buyer's design concept. The phone received great reviews, with most customers' reviews, to no one's surprise, complimenting the phone's design.
The Samsung A71, on the other hand, received a lot of hype because the phone features high-end specs at a relatively low price. Both phones were received exceptionally well. Both phones are priced identical to one another, which makes this comparison even more interesting.
Camera Performance
Both the phones have a triple camera setup in the rear.
The Vivo V15 Pro features a 48-megapixel f/1.8 primary sensor with an 8-megapixel and a 5-megapixel sensor for wide-angle and portrait effects, respectively.
The Samsung A71 is specced lower with a 32-megapixel f/1.7 primary sensor with an 8-megapixel wide-angle lens and a 5-megapixel depth sensor with super slow-motion videos, 123-degrees ultra-wide videos, Hyperlapse video, and scene optimizer features.
In terms of camera performance, both phones did really well, without either one being the clear winner here. However, owing to the Vivo V15 Pro's 48-megapixel f/1.8 primary sensor, the phone gets a slide lead over the Samsung A71. Keep in mind, both phones allow shooting in 4K, and the difference in the quality of video footage was minuscule.
In the front, both phones get a 32-megapixel sensor, which makes them almost identical in taking pictures. However, the Vivo V15 Pro gets a pop-up selfie camera, which feels a little gimmicky. If you are into quirks and gimmicks, this would be the phone to have.
Performance
Again, there is very little difference between either phone when it comes to performance. Both phones are powered by the Snapdragon 675 octa-core processor and are mated to 8GB RAM. Both phones will manage most tasks with ease and deliver surprisingly great performance even under heavy loads (playing games). Among the two, the Samsung A71's UI seemed a little more organized and was easier to maneuver.
It's very hard to pick a winner between the two phones. It really comes down to what you are specifically looking for in a smartphone. If it's stunning looks and an innovative design, we recommend the Vivo V15 Pro. If you are looking for bigger screen size and strong performance, we'd recommend the Samsung A71.
Whatever your choice, you can get your hands on your favorite smartphone on the Bajaj Finserv EMI Store, by using the Bajaj Finserv EMI Network Card. With this EMI Network Card, you can remain stress-free and pay for your purchase later via easy EMIs.
Also read about:
How to Prepare for the Facebook Certified Marketing Science Professional 200 101 Exam
SAP CPQ Implementation How To Gain SAP Certified Application Associate Exam Questions
Some common problems while posting links on Facebook