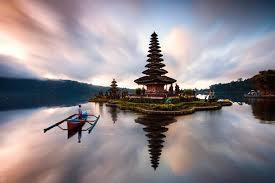 For a long time, I, for one, have been planning to visit some of my most favorite destinations in the world. Psychologists say that visiting countries or regions that have natural beauty is a therapeutic experience and must be undertaken once in a while. If you also like to visit and see beautiful landscapes then you are going to enjoy reading this blog. We have all the details about some of the most beautiful places in the world that you should surely visit once in your lifetime.
If you choose any of these places make sure you pack your khaki cargo pants, your overcoats, your t-shirts, and get ready for a soulful experience in one of these amazing countries. Continue reading below to get further motivated!
Croatia
Croatia is located in Europe and apart from its rich history, it is also home to beautiful landscapes and natural scenes. Here, you will find lots of sumptuous architecture in the form of ancient buildings and forts. You will also be able to enjoy a very delicious cuisine here. The remaining ancient structures will take you back to medieval Europe while the beautiful places like the Plitvice Lakes and Krka Waterfalls will make you feel blessed. Croatia will definitely daze you with its beauty!
Norway
Norway is a place that provides a lot of facilities to its people. Nature, on the other hand, has also been kind to the residents of this Scandinavian country. Here, you will find the breathtaking northern lights. The lush green villages will leave you in awe and the hills and mountains will you feel as if you're in a fairyland. Although there are some traveling restrictions due to the ongoing Coronavirus, the good news is that the rate of the virus here is quite low. Therefore, you can travel easily. Make sure to board the Flam Railway to views scores of gorgeous sceneries on the way.
Portugal
Portugal finds itself in the Mediterranean. It is the place that finds itself brimming with ports and beaches. The outstanding cuisine here finds great acclaim from all over Europe. If you're looking to have an immersive experience in nature then Portugal is one fine place to go for a vacation. One fair piece of advice is to leave your connected life behind during your stay here. You will thank me later for the therapeutic effects this will have on you.
South Africa
South Africa is located at the very bottom of Africa and is home to the largest animals namely elephants, leopards, buffaloes, and rhinos. Over here, the flora and fauna are quite outstanding and find greater appreciation from the scientific world compared to other countries in Africa. You'll find scenic landscapes where you can stay in wooden or even tree homes to enjoy nature.
Egypt
Egypt is a beautiful country with people who are extremely kind and helpful. Visit the country to have a look at the many heritage sites here. The country is also home to the pyramids who are a wonder of the world. The Great Sphinx will definitely catch your attention and leave you wondering you it must have been built. The Nile also flows through Egypt. It will also catch your attention!
Pakistan
Pakistan is a beautiful country in South Asia and is blessed with four seasons. The fifth being Monsoon. Here, there's something for everyone. If you are a fan of jeep races, you can go to the Cholistan desert for the rally. If you're a fan of mountain hiking then you can go to K2, the 2nd highest peak in the world. Nanga Parbat is the deadliest peak of the world and it is also here. The Indus, a historic river also flows through Pakistan to the Arabian Sea. Then, if you are a fan of plains, come to Punjab! The country has it all. And on top of everything else, the country's food is simply the best in the world!
Japan
Japan has many beautiful and stunning temples, to begin with. The Zen gardening here is also admirable. The country is extremely clean and has a lot of acceptance towards technology. You will find bullet trains here as well as robots serving you in the restaurants (a few of them). The lush green countryside and rich plains will also leave you in awe. You can also take the Onsen hotel spring bath to help you renew your spirits. People commonly believe that it does. In Japan, be sure to come across wood houses as well. You will also find a lot of anime depictions around the country. So, what are you waiting for! Start making a list of what you're going to carry along with yourself as you visit these countries. Have a safe and happy journey!
Also read about:
Best Things To Do In Scranton
How baby oil massage creates a bonding with the baby and mother
The Importance Of Industrial Pressure Cleaning Services For Construction Equipment