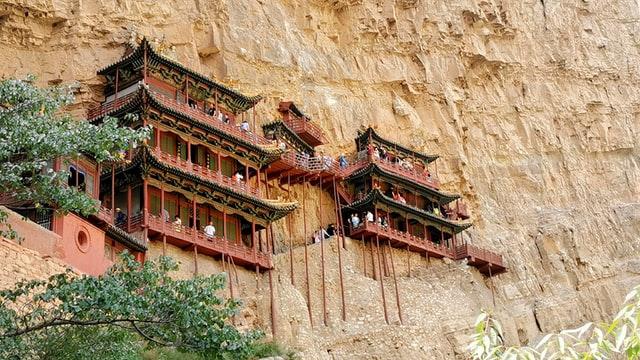 The vernacular design has been one of the most well studied and examined design practices today, inspiring thousands of architects to integrate local elements, sustainability, and functional designs. As vernacular concepts have been preserved across the globe, designers working on modern and contemporary projects still borrow from vernacular projects frequently.
The use of materials, the design and orientation of the buildings, and the consideration of climate and culture continue to be some of the most important aspects of projects today. With thousands of vernacular structures present worldwide, architects can seamlessly adopt several key ideas, philosophies, and approaches from these timeless marvels.
Some of the top architecture firms in Dubai, namely Prasoon Design and others, continue to get inspired by the local culture and architectural feats of the region's history. The adopted ideas from these cultures are introduced through a novel approach and refined to develop projects that are culturally rich and can stand tall for generations with pride.
Essential to expressing natural roots
Many designers consider vernacular architecture to be essential to understanding the roots of a culture. These projects were developed over decades of iterations and finally expressed as a standard of cultural perfection for the time. The rules of vernacular structures were defined over periods, and the principles were shared over generations. This resulted in cultural cohesion and standardization of structural integrity. In fact, the arch and dome are an essential part of the UAE's cultural memory and can be used strategically across projects within the region.
Designers can borrow ideas, concepts, and forms, from these vernacular structures to create a sense of connection and natural expression of local roots. Since these designs were vital to cohesion among societal structures, they carry greater weight in the local region than modern buildings. This can help establish a sense of "home" for occupants who are living in residential complexes and skyscrapers.
Exploring the best ways to introduce sustainability
The leading sustainable architecture firms often derive ideas from vernacular roots, to explore new ways to introduce sustainability into projects. Green architecture is inspired deeply by vernacular projects that were perfectly suited to adapt to the local environment. They were carbon-neutral and were developed using locally sourced renewable materials.
Designers are also incorporating local vegetation to introduce greater breathability into spaces. They are creating flooring of handmade clay to increase insulation and using rainwater harvesting for optimal savings as well. Passive ventilation strategies are also being adopted by modern architects to increase airflow, as hotter regions such as Dubai require consistent access to cool air to maintain interior spaces.
Recyclability as a core principle
While many modern projects continue to tackle wastage and material recyclability, vernacular homes were always designed with recycling in mind. As these designs are nature-friendly to scale, they were cost-effective and resource-optimized. In fact, the rich traditions of the religious, residential, marketplace, and public buildings of the United Arab Emirates region between the 18th and 19th centuries, have contributed significantly to modern structures in the area in this regard.
Additionally, the design strategy of many vernacular projects was based on how best to leverage recycled materials. Due to restrictions in mass transportation and sourcing materials from distant places, materials always had to be recycled effectively. Vernacular projects revolved around understanding the role of discarded and wasted materials, and how best they could be reworked to fit into subsequent projects. Whether it be using excess bricks to create garden structures, or developing vernacular symbols to reflect roots, there are various strategies modern architects can adapt for their projects.
Developing modern-vernacular projects
Many project owners and clients prefer integrating natural elements and local culture into their projects, whether it be a new home, a hotel, or a commercial plaza. It helps establish a sense of belonging, nature, or synchrony, to space, which is a much-needed parameter in today's modern structures. This is where architects focus on developing modern-vernacular projects, integrating the best of both worlds to create the most inspiring spaces.
Modern-vernacular projects are hybrids and need a unique approach, borrowing from the rich legacy of vernacular structures in the region while also integrating the flexibility of modern planning. With locally sourced materials, such as timber, thatch, bamboo, stone, or clay, spaces emerge more charming than when developed with strictly concrete and steel. The ideal combination of open spaces yet cozy-comfortable interiors is one of the greatest innovation areas in modern architecture.
Conclusion
Vernacular architecture continues to inspire architects, designers, and planners worldwide, with its rich legacy and historical presence across time. Whether integrating sustainability or designing a more locally oriented space, vernacular architecture can enhance the approach of designers for any project. Using non-traditional angles, natural settings, low-slope roofs, and high-performance façade glasses can give architects more tools for innovating in the right environment. While the future is green, we can look to the past for inspiration.
Also read about:
Why is everyone talking about the accounting homework help
Obstacles in construction project management
Four reasons why businesses are gradually leaning towards artificial intelligence