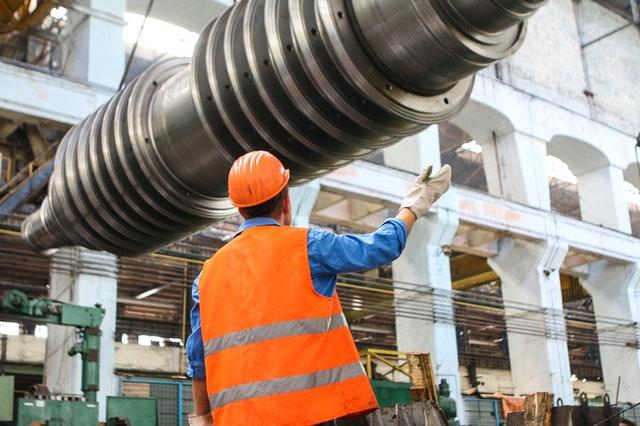 Construction is one of the most hazardous domains to work in. Mishaps happen out of the blue, although there are some major risk factors. According to OSHA statistics, about 58.6% of all fatalities in the sector are attributed to the "Fatal Four" hazards, including falls, being struck by an object, electrocution, and being crushed. It means that workers are vulnerable to hazards around every corner.
However, a majority of these are avoidable with the right precautions and measures. While workers need to be extra conscious on-site, project managers and business owners must go the extra mile with safety assurance. Implementing construction safety management software can get your initiative on track, but there is a lot more you need to do on the ground. Here are the safety essentials that businesses and project managers must implement on construction sites in 2021 and beyond.
Have proper preventive measures in place
Most mishaps on construction sites can be prevented if you are insightful enough. Falls can be curbed with the installation of guard rails at the right places, while the risk of electrocution can be curbed by having safety equipment. Similarly, you can minimize equipment-related hazards with proper maintenance. Signage can go a long way in preventing accidents caused by falling objects and crushing. Assess your project site frequently and implement the right accident prevention measures where needed, and you can make the site a lot safer.
Invest in a safety training program
The inherent risk of the industry makes it vital for business owners to invest in employee training and awareness programs. Even the best safety measures will not work unless your workers are careful enough to avoid the hazards. Training makes them capable of recognizing the high-risk areas, avoiding them, and managing emergencies if mishaps still occur. They can assess and address potential risks effectively, and the possibility of injuries is reduced to the minimum. Apart from having a training program for the employees, you also need to provide them with personal protection equipment like head protection gears, safety goggles, and fall harnesses.
Go the extra mile with COVID prevention
When it comes to making your site safer in 2021 and beyond, you cannot overlook the risk posed by the pandemic. The hazard of contracting the virus is as serious as that of a physical injury. So you need to make sure that the site follows the proper safety protocols for social distancing, contact restriction, sanitation, and hand hygiene. Creating awareness amongst the workforce is equally important. It will keep the site safe from an outbreak till there is a tangible solution around.
Implement site security protocols
Workplace safety in the domain also depends on the security of heavy equipment and machinery. Strict supervision is essential at all times because intentional harm and damage translate into potential hazards to workers and pedestrians. Ensure that you allow only authorized visitors and have surveillance equipment on the project site to keep track of any illegitimate activity around the machinery and equipment. Besides making the site safer, security protocols protect the contractors from potential liabilities and litigation due to negligence.
Go the extra mile with construction safety software
The most significant step that you need to take right now is to have construction safety management software in place. The best thing about using this solution is that it lets you automate the entire measures, from initial assessment to ongoing checks and communication of protocols to the employees. You can even use it for workforce scheduling to ensure minimal risk of an outbreak of COVID on the site.
Following these construction safety essentials can go a long way in safeguarding your people, projects, and reputation. It is worth doing everything you can because you end up completing projects on time, retaining the confidence of the workforce, and enhancing your reputation.
Summary
Safety should be the top priority for construction companies because it is an accident-prone domain. Fortunately, most mishaps are avoidable, and you can make your site safer by implementing some essential measures.
Also read about:
Social Media Marketing Services for Small Businesses
Why vernacular architecture continues to inspire designers today
Why is everyone talking about the accounting homework help